Project Ref.2000 - The high end Lundis Bleus
Since its creation in 2016, Lundis Bleus has had 3 models in its collection. The Ref.1100, the Ref.1110 and finally the current Ref.1120. Those 3 models were very similar, as the only difference was the movement used in them.
At the time of writing, it is January 2023 and I am thrilled to unveil a new project that is still in progress ! This is the Ref.2000, and it is based on a custom movement developed for Lundis Bleus. This is definitely a high end project !
I designed this new model to be the synthesis of my skills, visions and dreams as a watchmaker, designer, enamelist and entrepreneur. The Ref.2000 is an important new chapter in the history of the brand. It will allow Lundis Bleus to widen and strengthen its distinct place within the "contemporary independent watchmaking" scene.
But to see this high end model come to fruition, I need you ! So, if you are interested in seeing the Ref.2000 become a reality, preorders are possible as of today !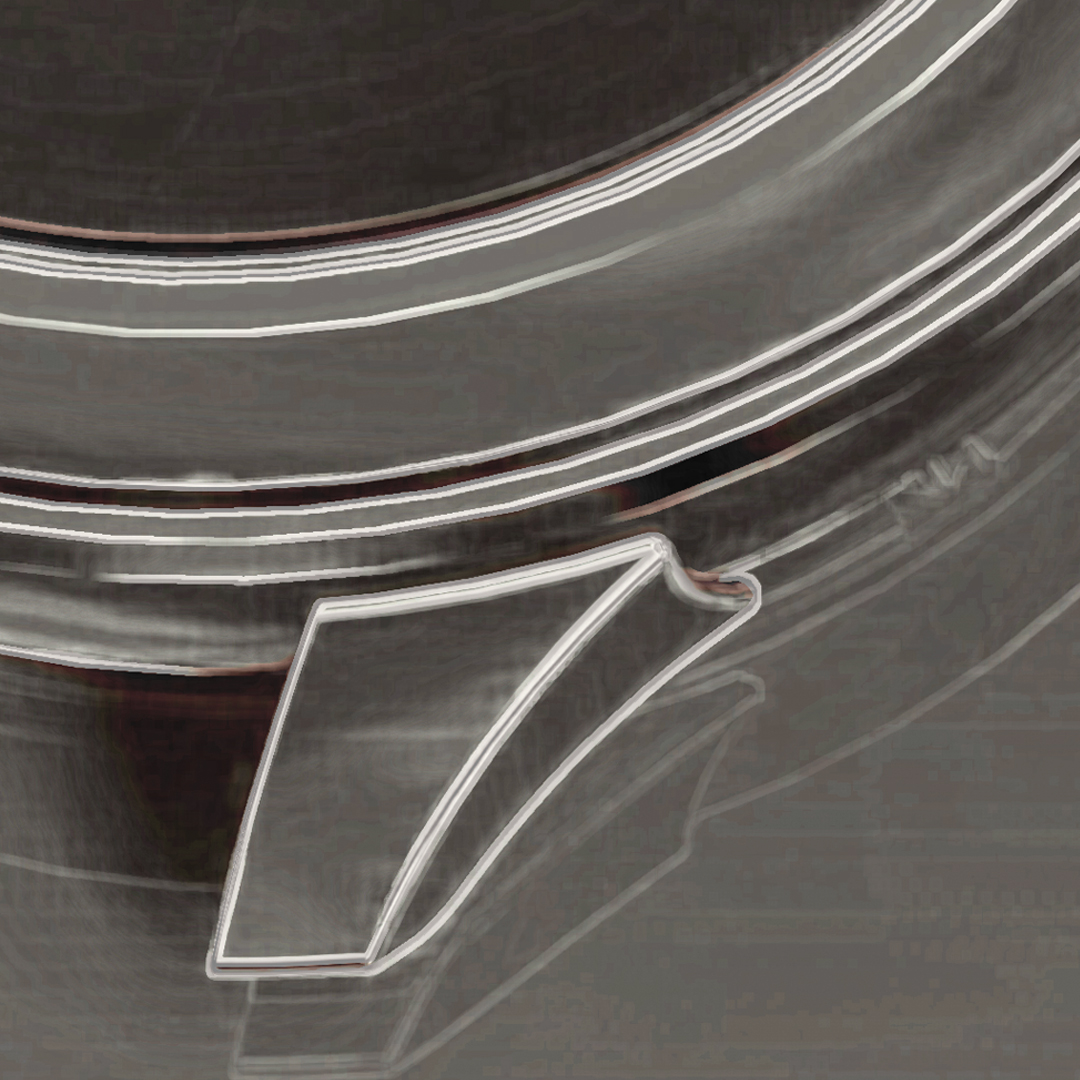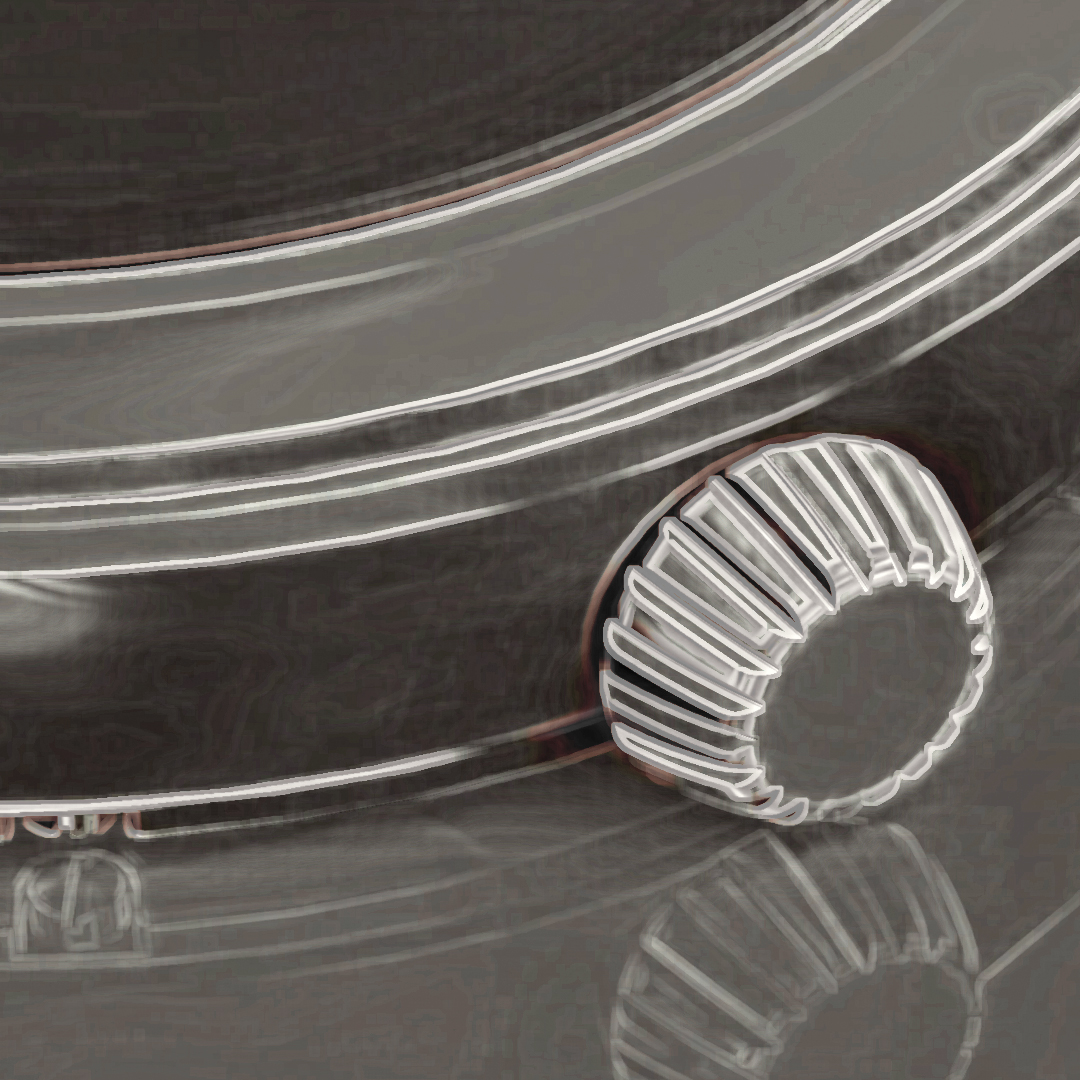 The outlines of the "Ref.2000" project are already well defined, but, as a patron, you will have your say in it. Obviously, if it will not be possible to answer each and every wishes and requests, there is still room for improvements and suggestions to bring this model closer to your ideal watch !
The Ref.2000 in its current state is visible below !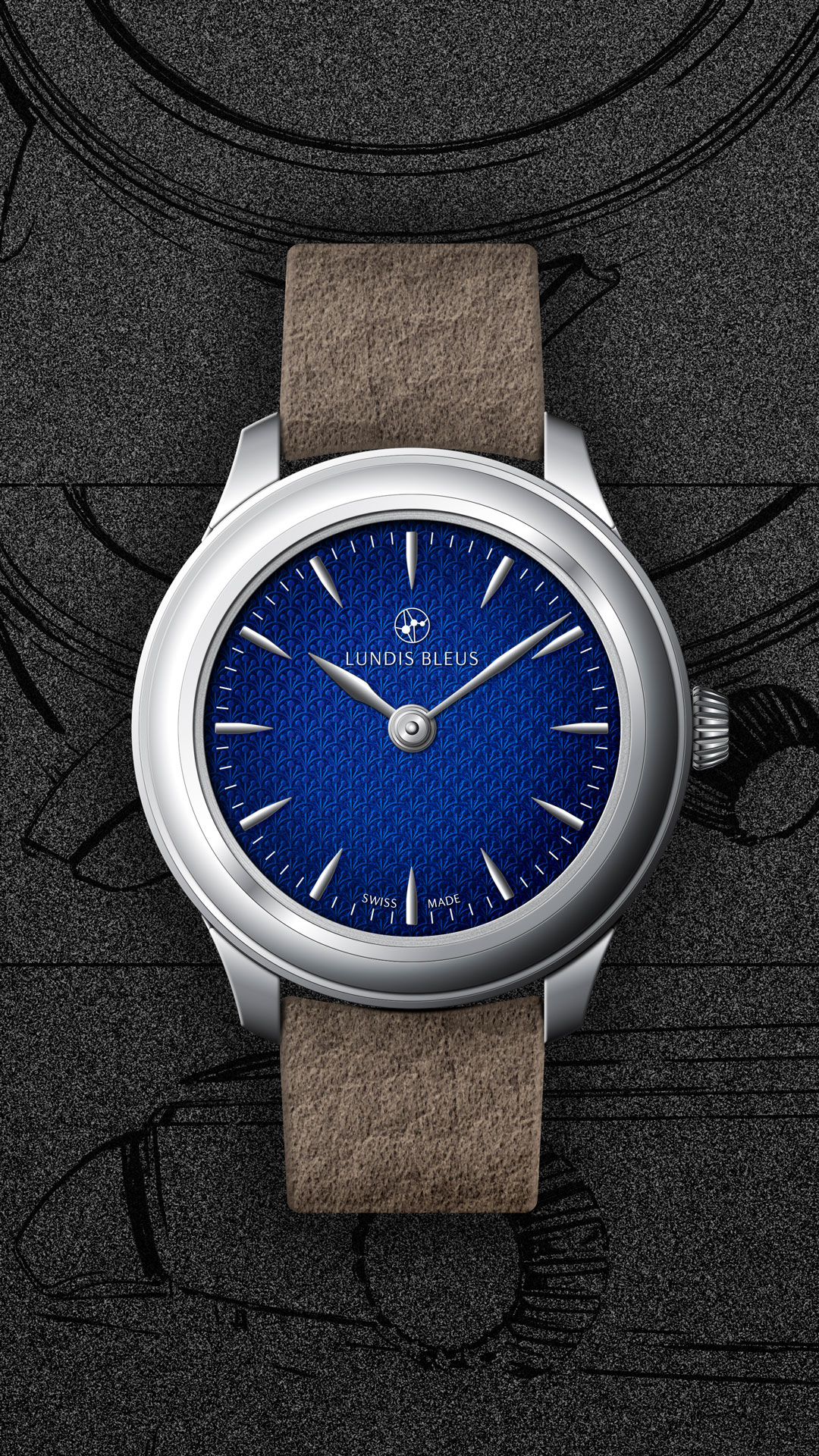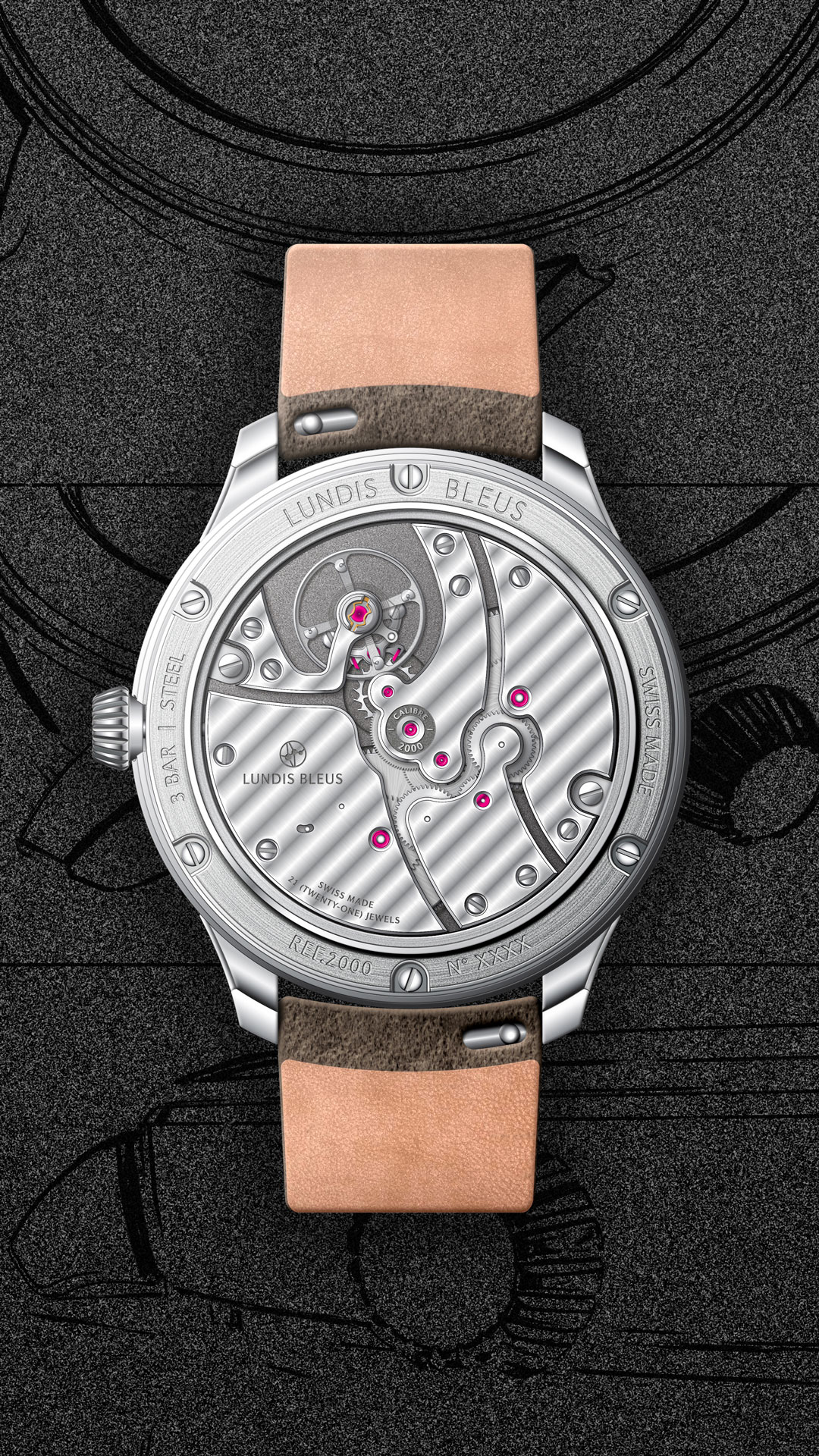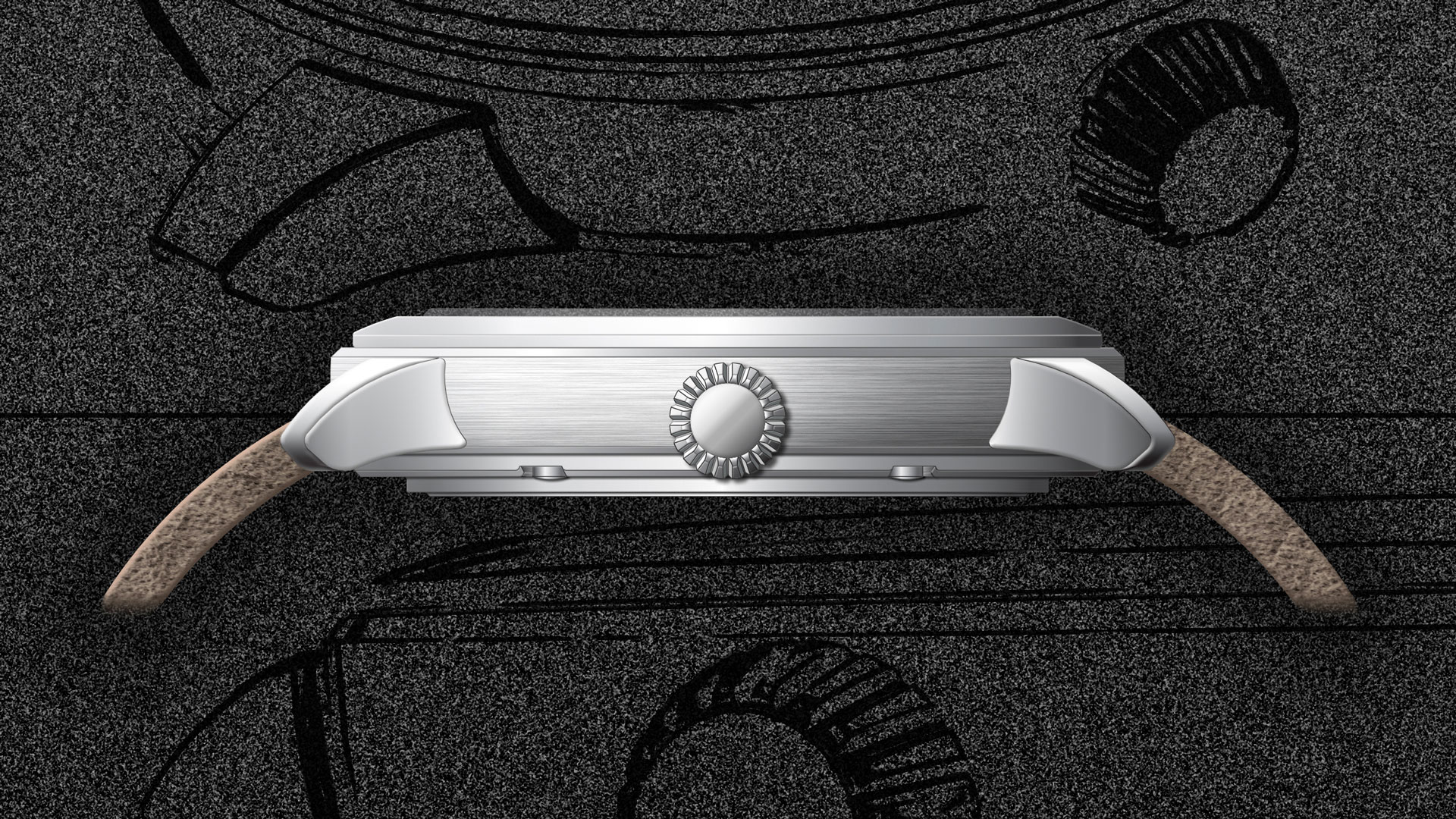 General dimensions and specifications of the project Lundis Bleus Ref.2000
CASE
Approx. Ø38.00mm x 9.00mm. Stainless steel. Flat sapphire crystals, double sided AR coating on the main crystal (dial side). Waterproofness 3 bar (30m). 3 parts design (bezel, case band, case back with screws. 4 removable screwed lugs (to be confirmed during the development process).
STRAP & BUCKLE
Bovine or vegan leather, width 18mm, length 120x80mm. Curved spring bars with quick release system. Pin buckle in stainless steel, width 16mm. Custom leather straps available on request (type of leather type, colors, lining, stitching, lengths)
DIAL
Opening Ø28.40mm. Sterling silver with stamped pattern. "Grand feu" enamel with color gradation. 12 applied hour markers, rhodium plating. Logo and minute track by pad printing.
HANDS
"Leaf" type, domed and polished.
WHY REF.2000?
Why using "2000" in the name of the model and movement? Simply because "2000" is the ZIP code of Neuchâtel, the hometown of the Lundis Bleus atelier since its move from La Chaux-de-Fonds in October 2021.
PRICE
The exact price is not set yet, as it will depend on the final approved design. As is, it would cost between CHF12-13'000.00 Swiss Francs, excl. taxes.
LEAD TIME
The deliveries are obviously not set yet, as they will depend on how many and how fast preorders are placed and confirmed. If enough customers commit early, the first pieces could be delivered by the end of 2023, then in 2024.
The "Calibre 2000"
Developed together with Télôs on their base movement P330, the "Calibre 2000" is a high end movement with a unique aesthetics designed by Lundis Bleus. It has the following specifications:
Functions: hours and minutes by hands
General dimensions: Ø28.50mm (approx. 12,6"') x 3.70mm
21 jewels
2 barrels and a power reserve of 3 days (minimum of 72h)
Hand winding
Escapment by Atokalpa with inertia balance wheel, free-sprung flat hairspring
4Hz (28'800 vibrations per hour)
Circular-grained wheels, rhodium coating
Bead blasted main plate, anthracite coating
Hand bevelled and polished edges of bridges, polished jewel sinks, côtes de Genève, grained flanks
Are you interested? Do you have comments, suggestions or requests?
The project Ref.2000 needs patrons in order to launch the first series of 25 pieces.  Are you in? Or do you have some questions or requests first? You simply have to contact me at info@lundis-bleus.com . It will be a real pleasure to discuss the project with you !
As you may know, Lundis Bleus is a one-man operation. Therefore, I will be your sole contact for all questions related to this project !
Let's create some fantastic Lundis Bleus to fit the most distinctive wrists on earth... yours !
Bastien Vuilliomenet