---
What is done by Lundis Bleus, and where do our components come from?
One of the values that is most important to us and that we want to make sure is made very clear is honesty.
Therefore, we have decided to hold absolutely no secrets on the origin of our components and to clearly indicate what we do ourselves and what is outsourced.
---
Conception
The design, engineering, and project management are all done exclusively by Lundis Bleus.
Sales and Customer Service
All the commercial aspects, the management of sales and shipping, the customer service and the overall up-keep of the products are all done exclusively by Lundis-Bleus.
Manufacturing
Based on our designs and own technical drawings, our components are manufactured by a dozen of selected suppliers from the vast network we have created in our careers. These manufacturers are based in Switzerland, Europe and Asia (China, Taiwan, Japan and Thailand). All of them have been selected for one main reason: quality! 
Assembly
The overall quality control of the components on entry, the assembly, the fine tuning of the accuracy, the quality control of the finished products (aesthetic & technique), as well as other operations are all done exclusively by Lundis Bleus in our own workshop.
---
Our usage of the words "Lundis Bleus" means us, Johan and Bastien, the cofounders. No more and no less.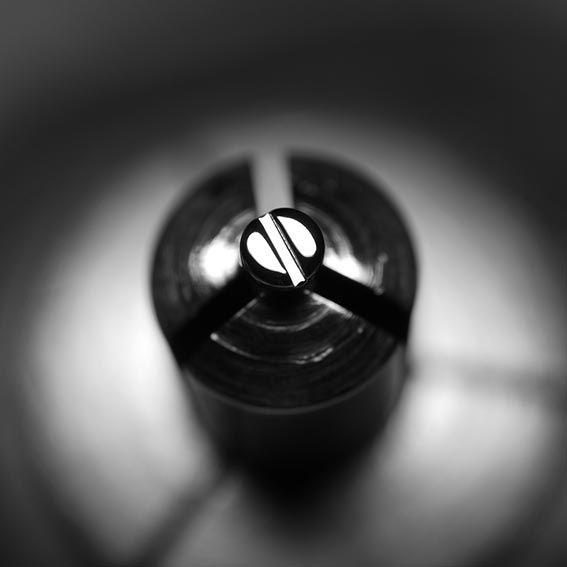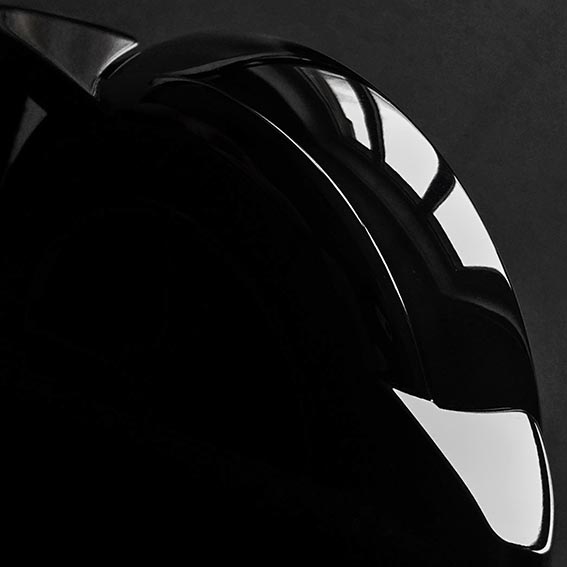 ---
General information on the model Ref. 1100
Design specifications
The basin-shaped case band  design is extended  by the radius of the box type crystal on the top and the radius of the case back at the bottom. The lugs, which are a part of the case back and therefore visibly separated from the case band, enhance the basin-shaped design by giving it a subtle visual effect made of curves.The logo on the case back is emphasized by the inner colored crystal, giving a stained glass feeling to it. 
Case band
Round shape. Ø40mm. Stainless steel EN1.4404 (316L). Water-resistant to 3 bar. Material indication «316L» and individual number are made by deep acid etching between the lugs. Stainless steel casing ring. The assembled watch has a total thickness on 11mm.
Crown and tube
Crown in stainless steel EN 1.4435 (316L) with 7 notches, all polished (except the microblasted notches). Ergonomic shape that prevents the crown from scratching the wrist and is still very easy to use.
Case back
In stainless steel EN.1.4404. Top surfaces of the lugs have a satin finish and the area around the logo is microblasted, the rest is all polished. «Lundis Bleus» is done by stamping. The logo is made by cutting and then is soldered. The case back is assembled to the case band by 4 screws in stainless steel.
Top crystal
Domed box type shape in sapphire. Ø37.65mm for a total thickness of 4mm to the apex. Both sides are hard, colorless, and have multi-layered anti-reflective coating. Press-fitted on a non-visible I-ring.
Bottom crystal
Flat shape in hardened mineral glass, colored from the block. Press-fitted from the inside of the case back on a non-visible I-ring and held in place by a stainless steel ring.
Dial
Double plate design (in brass). Plates in galvanic plating. All applied parts have a galvanic plating. Bottom plate with grained pattern made by stamping. Upper plate cut and decorated with a circular satin finish. Domed circular applied logo, Ø4.00mm. 12 stick-shaped applied indices. Polished applied date window at 6 o'clock. Polished applied central chimney used to enhance the lateral view on hand-fitting. Date disc with specific Lundis Bleus font and backgroud color matching dial main color. Minute track is pad printed in varnish. Opening of Ø33.00mm.
Hands
Flat cut hour and minute hands, in brass, with galvanic plating. Skeleton type with specific Lundis Bleus shape. Flat cut central second hand with long couterweight, in brass, with galvanic plating.
Leather strap
Width 19mm, straight. Long part 115mm, short part 77mm. Rembordé construction (turned-in) without stitching. Large fixed loop and narrow removable loop. Top surface and lining in split cowhide leather. 8 holes.
Tongue buckle
Stainless steel EN1.4404 (316L). Top surface with satin finish, sides polished and back microblasted. The sides are slightly sloped, echoing the lugs.
Movement
Japanese Miyota 9015, automatic unidirectionnal winding. 111/2''' (Ø25.60mm, thickness of 3,90mm, hand-fitting excluded). Autonomy of 42h for the watch fully wound and not worn. Theoratically the automatic watch has an endless autonomy if it's regularely worn. 24 jewels. 28'800 vibrations/hour. (4Hz). Oscillating weight with specific pad printing done at the workshop. Rate accuracy checked and adjustedat the workshop to +-10seconds/day.
Box
160x160x90mm. In MDF with matt grey varnish finish. Lining in grey fabric. Hinges in steel. Push button and double bevel to facilitate the opening. The watch is presented on a grey fabric cushion within the removable tray. Delivered in a black cardboard protection box. The warranty card is laying under the removable tray.
Warranty
Your Lundis Bleus watch is covered for 5 years again manufacturing defects. Your watch is delivered along with its engraved stainless steel warranty card.
---