---
The Lundis Bleus Workshop 
You can find us at 88 Léopold-Robert Avenue, in La Chaux-de-Fonds, Switzerland, and this is the place where our watches are born. 
Let's be clear, Lundis Bleus is not a manufacture, with the exception of enamel dials. The manufacturing of the components is outsourced to partners known for many years and often long before the creation of Lundis Bleus. For the highly specialized crafts like hand engraving or miniature painting, we work with some of the finest Swiss artisans.
For all the rest, we do it ourselves, with our own hands.  Johan and Bastien. No more, no less. When we say "it", we mean:
"Design, 3D engineering, technical drawings, selection of the suppliers, project management, aesthetic and technical inspections of components, precision timing, assembly, quality control of the finished product, sales, shipping, customer service, business management, marketing, public relations, photography, and of course… kiln-fired enamel! "
Our workshop is fully functional, with many different machines, benches, staking tools, kiln and all the necessary watchmaking tools to create enameled dials, assemble, inspect, and service our watches.
 "Lundis Bleus – Soulful watchmaking"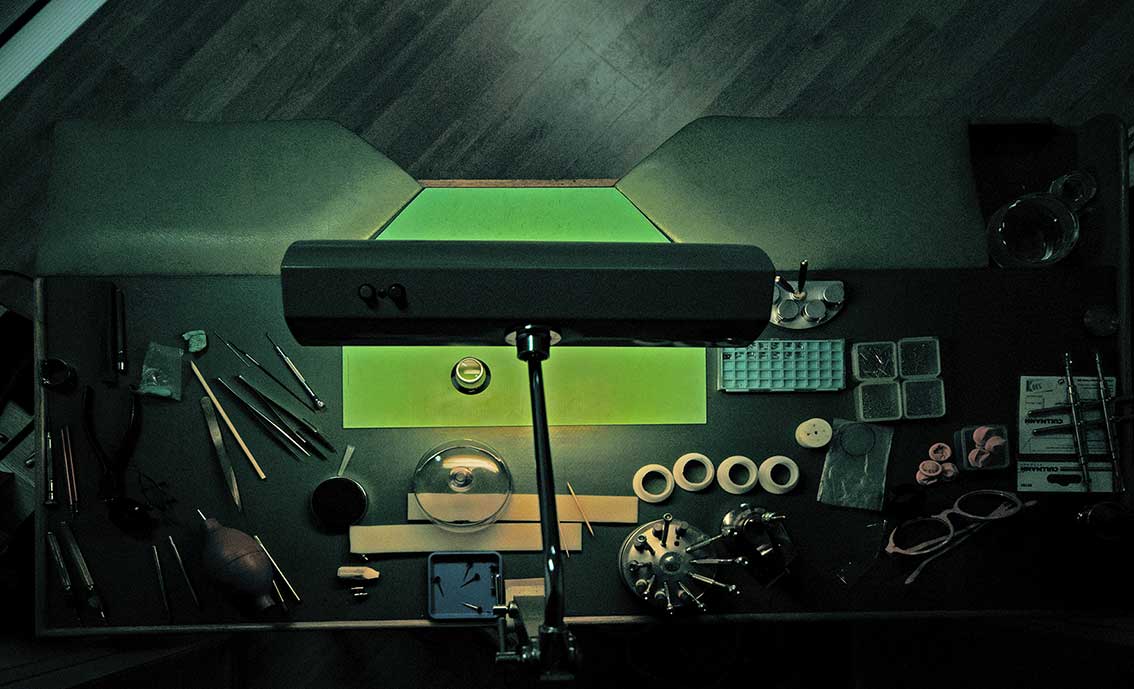 ---
La Chaux-de-Fonds - Bringing it all back home !
We have made our home in La Chaux-de-Fonds, one of the most renowned watchmaking capitals of the world.
Perched at an altitude of 1000m, this factory town of almost 39'000 inhabitants has witnessed the birth of quite a few celebrities, including the poet Blaise Cendrars, the architect Le Corbusier, and the automobile constructor Louis-Joseph Chevrolet.
A fire in 1794 almost destroyed the city, but like the enamel dials of Lundis Bleus, this was something that made it stronger. The city was redesigned based on a grid street plan in order to limit the risks of another city-wide fire, improve the city's natural beauty, and ensure a more even distribution of sunlight throughout the city.  Needless to say, this last point contributed in many ways to La Chaux-de-Fonds establishment as one of the foremost watchmaking centers in the world. 
With this new city plan, the rise of watchmaking in La Chaux-de-Fonds closely followed. In 2009, La Chaux-de-Fonds was awarded UNESCO World Heritage status. This prestigious designation was based, in great part, on the city's unique grid street design and its integral connection to the watchmaking industry itself.
Today, the city is filled with numerous watchmaker's workshops, factories, brands, and is also the home of the International Museum of Watchmaking.  It is filled with people specializing in watchmaking, some with rare expertise.  It is a meeting point of art, craftsmanship and high technology.  It would be next to impossible to find another city in the world with a greater concentration of watchmaking related businesses.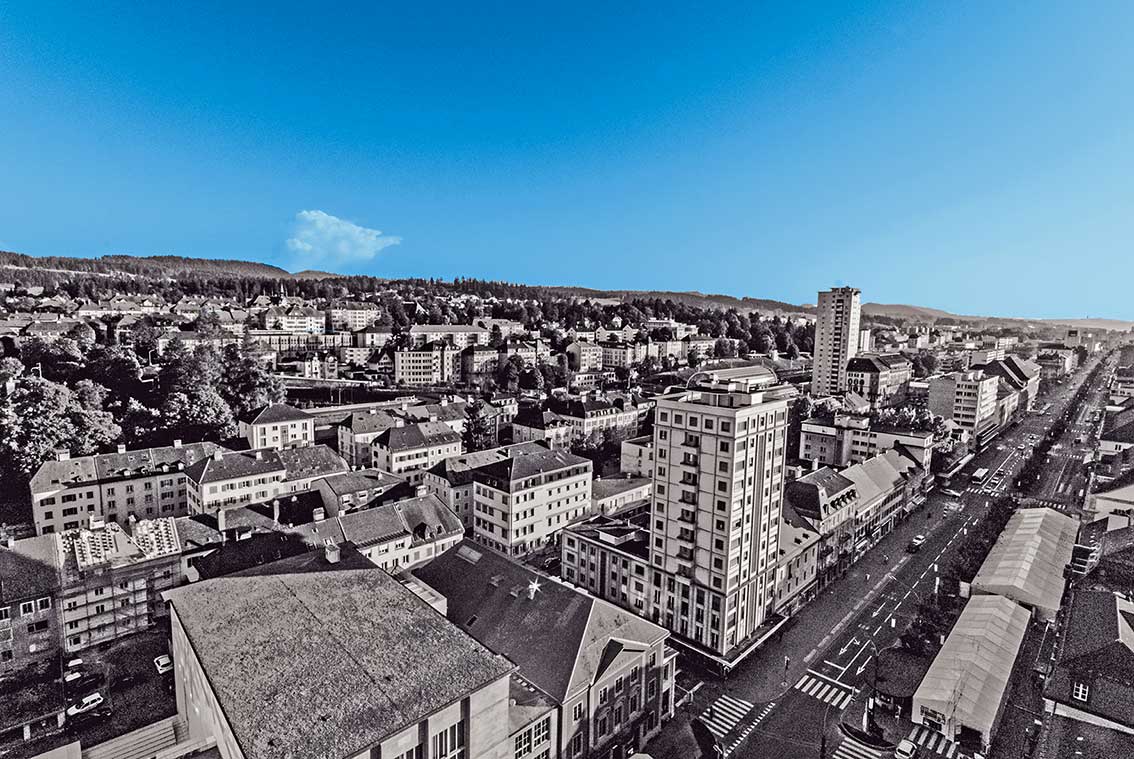 "Having learned our craft in this city, it is with great pride that we launch our brand here."