---
Cloisonné grand feu enamel 
Created on the occasion of the 90th birthday of the famous department store Mitsukoshi Ginza, Japan, this unique piece is a tribute to the symbol of this institution: a lion. But not any lion! The beautiful one guarding the entrance of the building!
The central medallion is created with the age-old technique of cloisonné enamel (see the description of this craft below). The peripheral dial is made of brass with a black opaline finish and is enhanced with 12 polished and rhodium-plated applied markers.
To complete this watch, we chose a handmade black alligator leather strap. Delivered in a bespoke traveling pouch made of the finest black French calf leather, this model is a one-of-a-kind and will therefore never be produced ever again!
Does this creation inspire you? Don't hesitate to contact to discuss the unique piece you have in mind and that could become yours!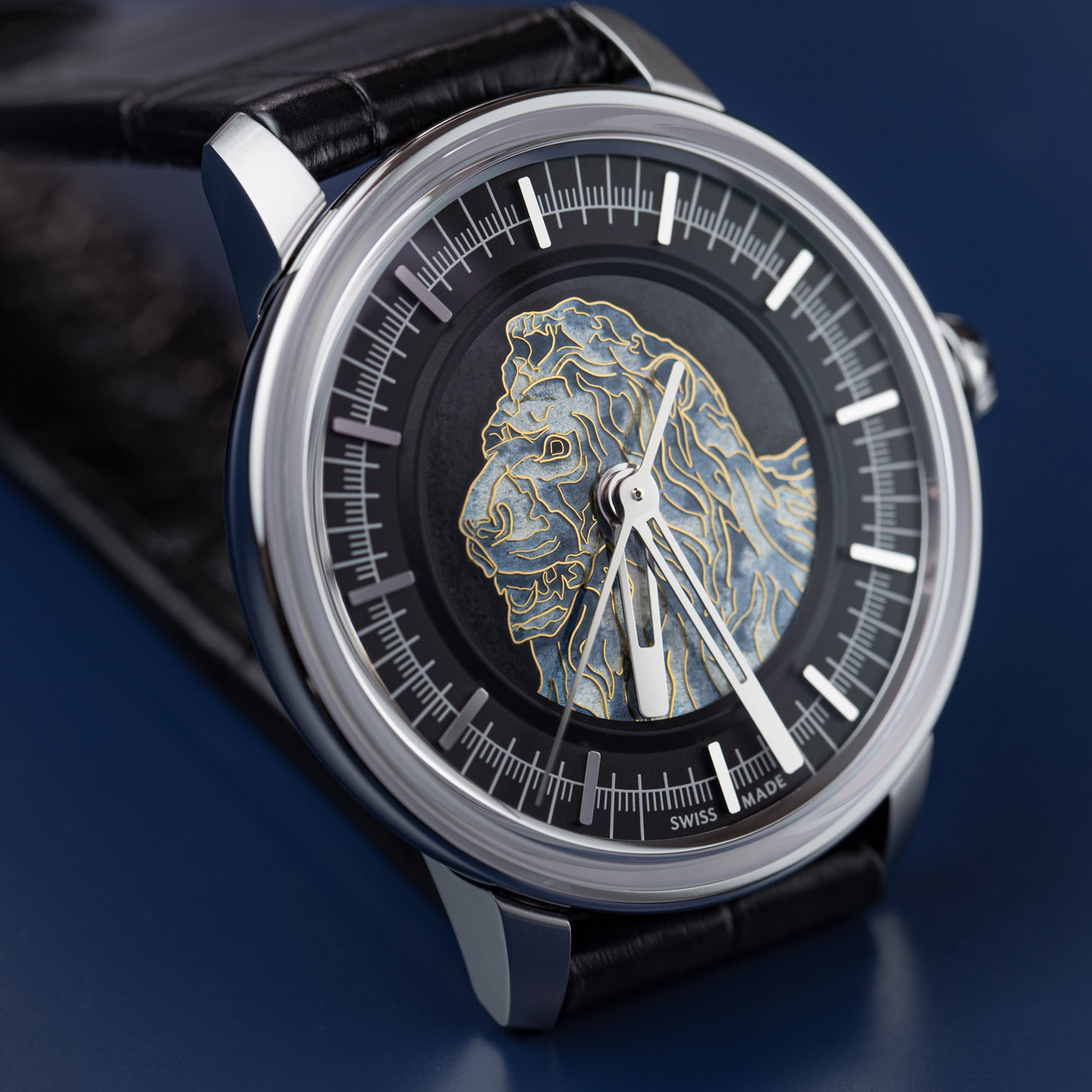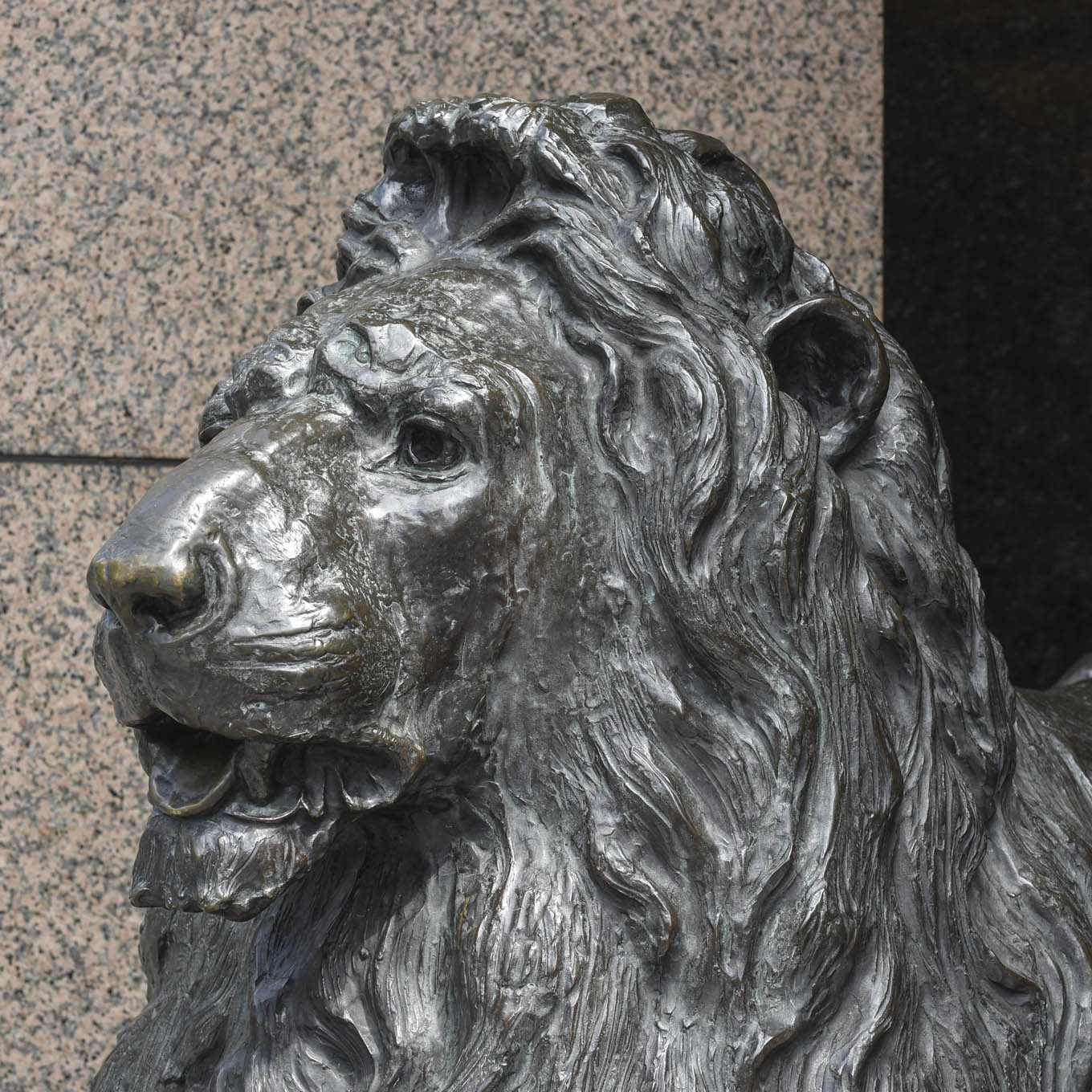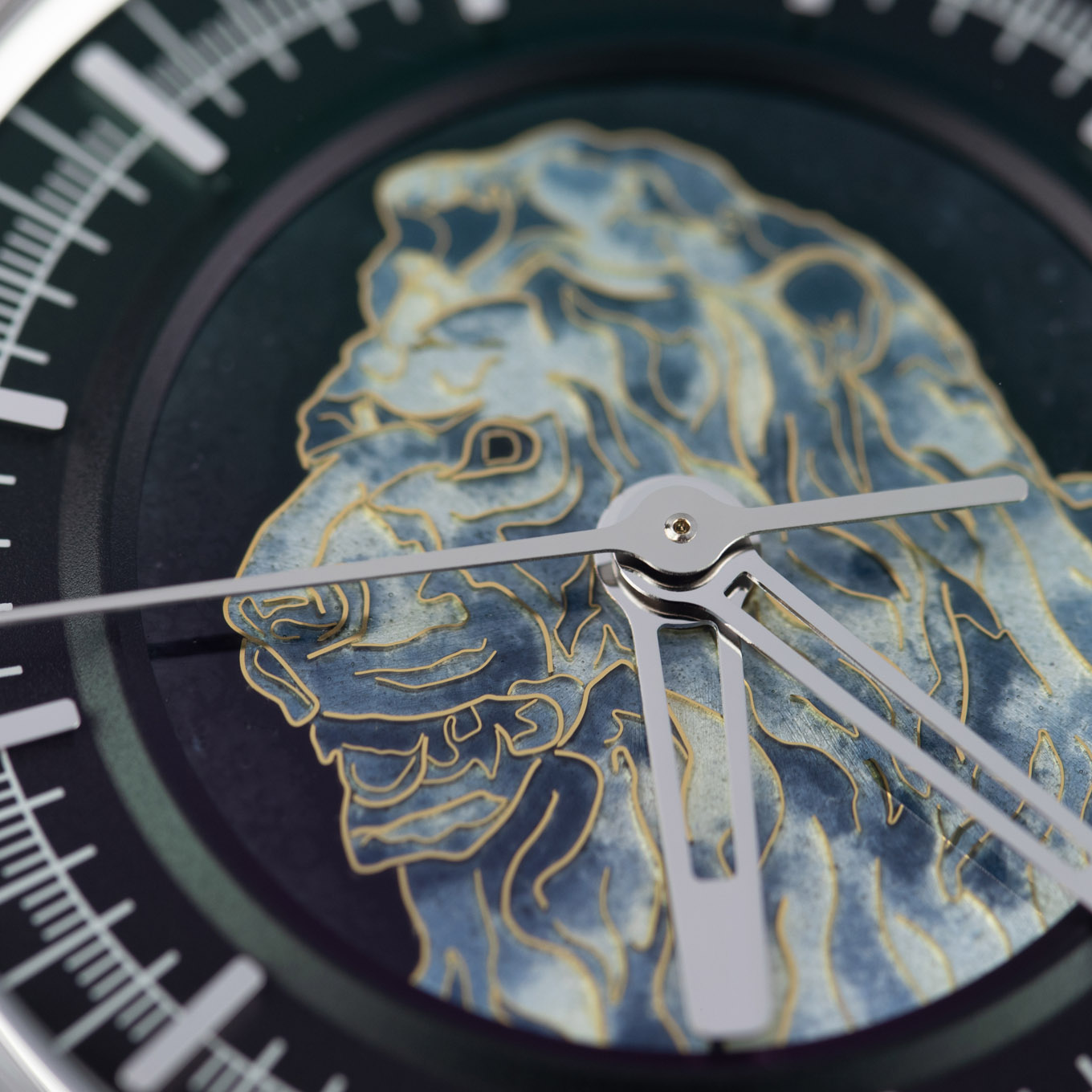 ---
The cloisonné enamel technique, in short
Used by enamellers since ancient times, the cloisonné technique consists in creating, by hand, the outlines of a design with many thin flat wires, and fire them onto a metallic base.
The shapes created - also called cloisons, hence the name of the technique - are filled with thin layers of vitreous enamel (a type of glass), then the dial is fired in a kiln at about 830°C (1530°F) for a few minutes to allow the enamel to fuse and bond to the metal.
The flat wires used by Lundis Bleus are made of pure gold. They measure 0.40mm (0.016in) in height and from 0.05mm (0.002in) to 0.10mm (0.004) in thickness. Thanks to its extreme pliability, pure gold wires allow reaching an incredible refinement of the details. It is also this very pliability that makes it so difficult to work with. Blowing on a 0.05mm thick pure gold wire will twist it… You better have a steady hand while working with it !
The base plate for our enamel dials is usually made of sterling silver, but we sometimes use gold.
The creation of a cloisonné dial handmade at the Lundis Bleus workshop usually requires 8 to 15 firings and from 5 days to a full month of meticulous and demanding work, depending on the complexity of the design.
For the "Mitsukoshi Ginza's Lion" dial, over 2 weeks of demanding work, 8 firings and severals dozens of centimetres of pure gold wires were necessary!